We thought it would fun to show you the basis for the dogs we are breeding now. 36 years ago we bred the same type of German Shepherd we breed now. They were big, had straight backs, big heads, and good bone. Their temperaments were always good, they were sound, healthy, dependable family dogs.

This is an ongoing project and we'll be scanning some pics to add to this, (when we figure out how to do that), but in the meantime here are some of the dogs you'll find in your pup's pedigrees.

  Black Magic German Shepherds

Our original, classic, old-fashioned German Shepherds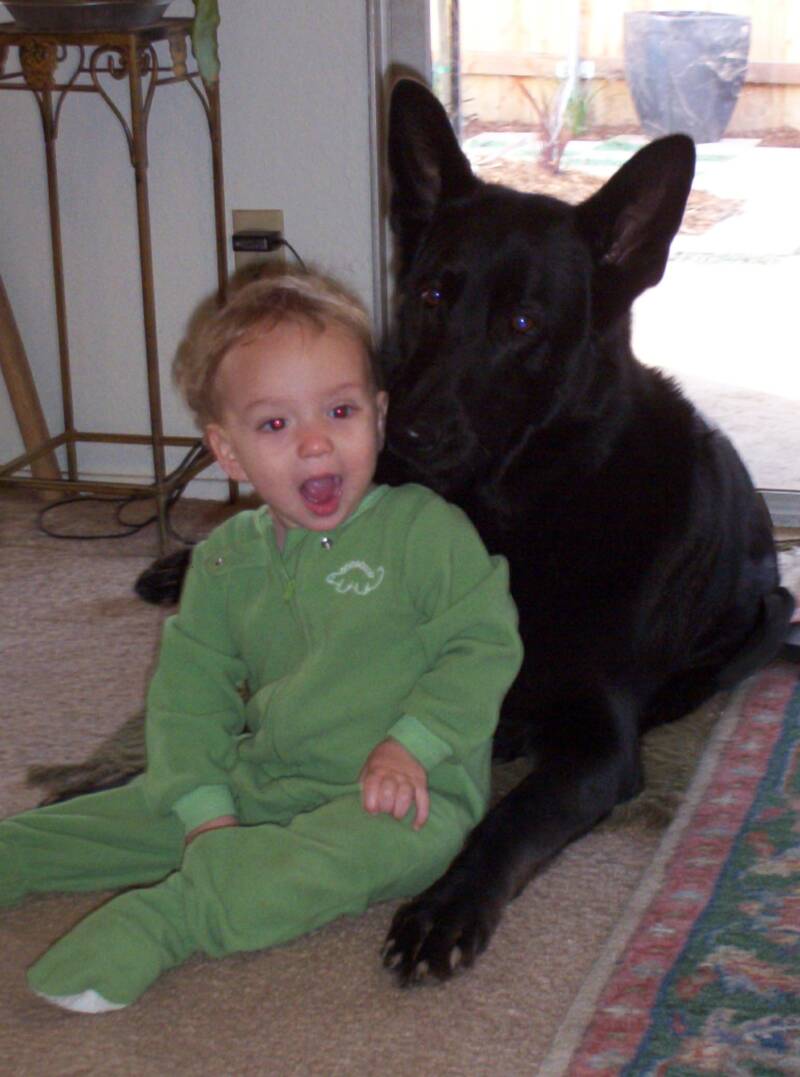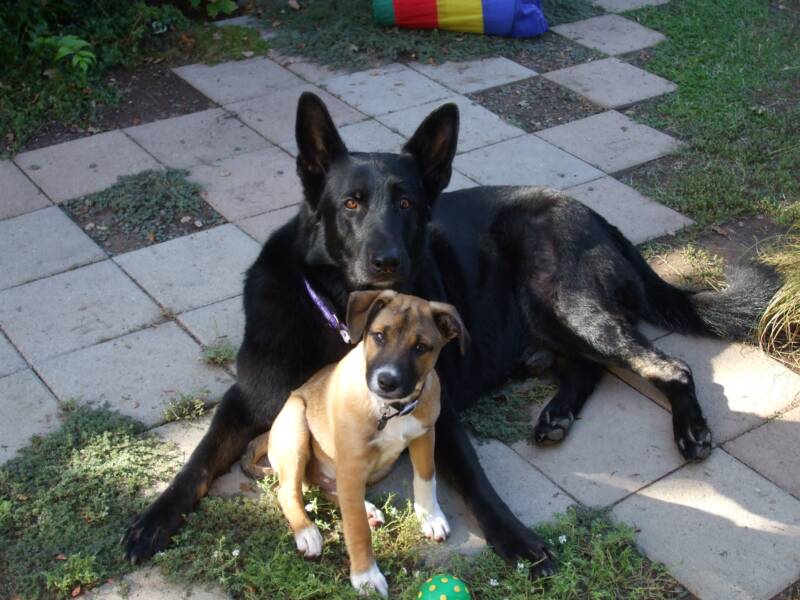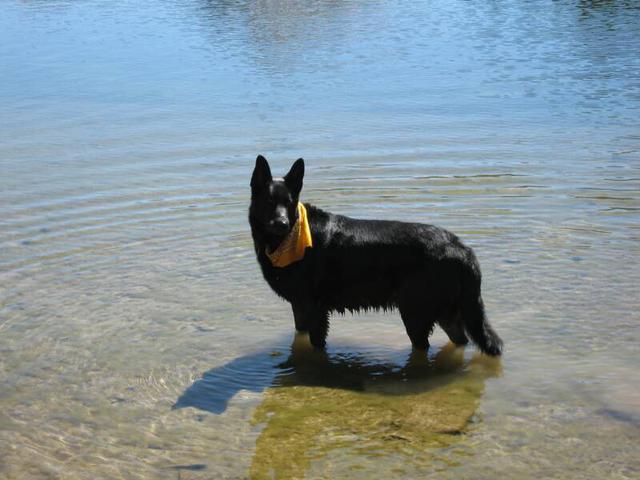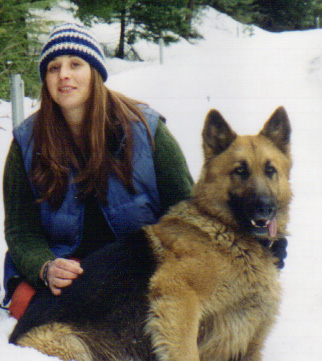 Black Magic's Ali    First in our hearts

because he had the most awesome

temperament ever. He was the protector of all, but especially Sarah. More than 125 lbs and all heart. Ali's litter with Minime was the foundation for some incredible dogs. Without him we would not have Elijah and Lily pups, and no Judah, no Kitty, no Guinness.... Thanks Ali, we miss you.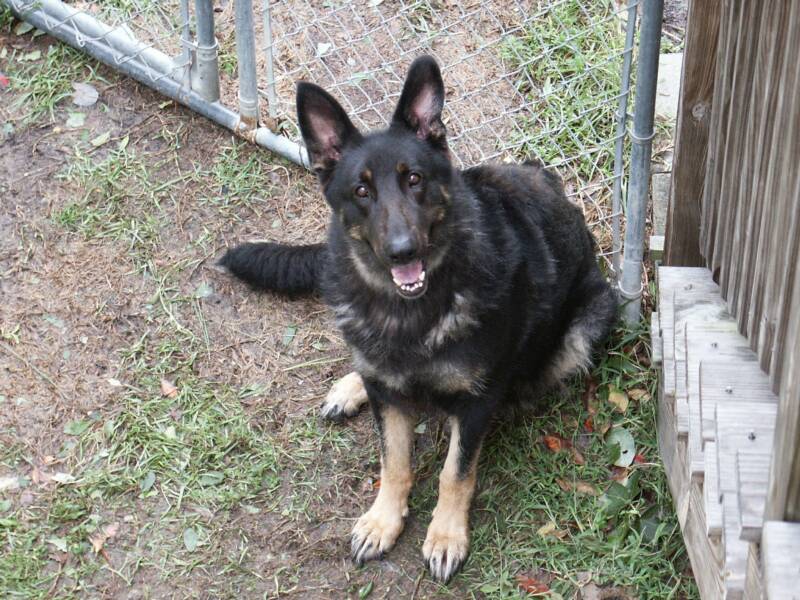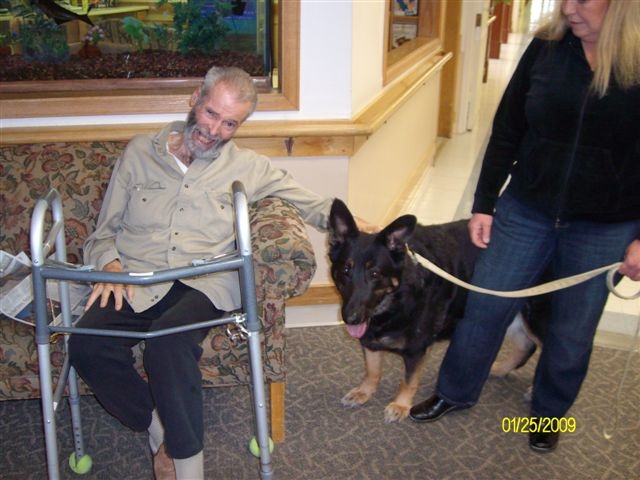 Black Magic's Minime -     usually we only breed our girls 2 or maybe 3 times. Minime had 6 litters for us because the quality of pups she produced was like nothing we'd ever seen. Guaranteed excellent temperament. She was the foundation for Kitty, who was the same.  Minime went to work as a rest home therapy dog at age 8.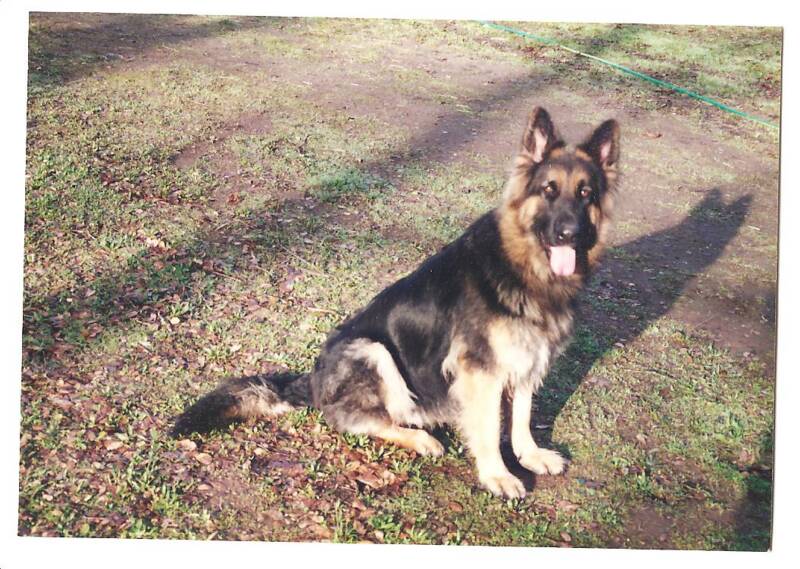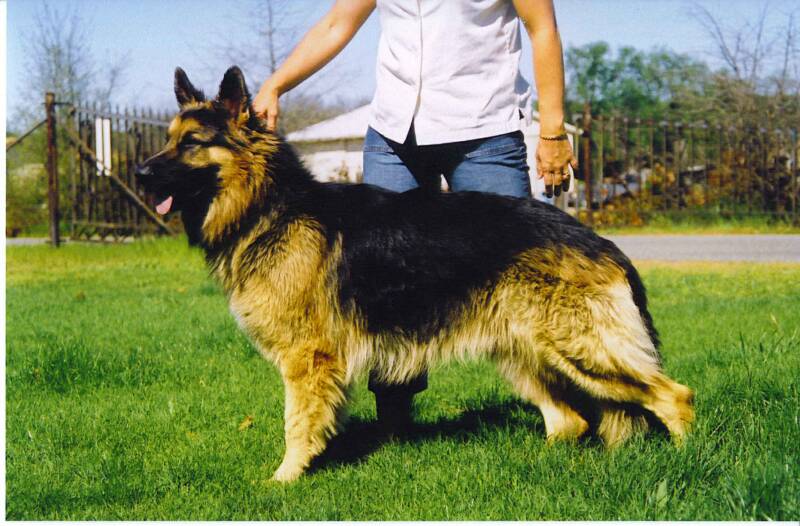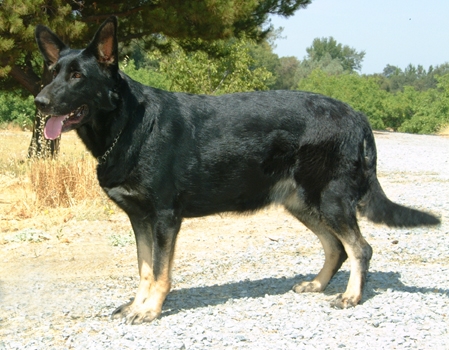 Leo sired  Elijah

aka  Israels Prophet of PST

Elijah is a wonderful dog that has sired some fantastic pups. He is Kitty's dad, and Judah's grandfather. Big and gentle. He's 10 this year. Still gorgeous!

Black Magic's Good Karma

What strong conformation this girl has! This is not Sweet Karma, who we're breeding now, but don't they look alike?

There's a reason for that! We are proud of our ability to produce consistency.

  Black Magic's Sunday Sugar

Sunday was the foundation of our second round of dogs. We'd quit breeding for a couple of years and were able to find our original lines in Shelley Libby's dogs. Sunday was a big, solid bitch who produced extremely well for us. Her temperament was flawless, as were her pups.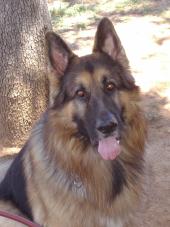 Elijah - ridiculously beautiful!.


Elijah's full brother, California Dreamin' was in a Will Smith movie. You can see why, with these kind of looks!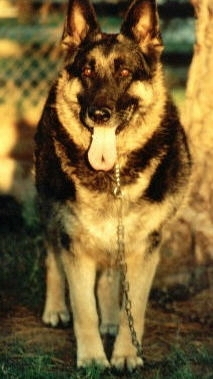 Shelley's 140 lb girl Irish, who was the dam of our Sunday Sugar.  She had so many classic dogs in her background! When I first started breeding GSDs I spent years researching pedigrees.We carefully bred for the best. Our foundation dogs were big,and flat-backed just like all the GSDs I knew in the 60s. Irish had all the dogs I loved in her pedigree. People rarely look at those old dogs now but make no mistake,  the

American show GSD of the 60s was a fabulous animal. That's why we included them in our bloodlines. Look them up!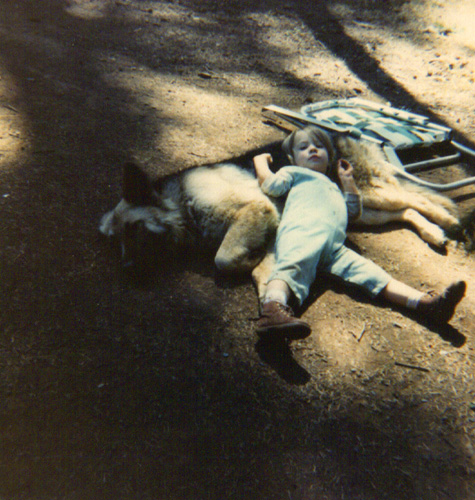 Our second dam, Shawna, in 1977. Sarah took a lot of naps on her. She was an incredibly good GSD and an impeccable babysitter.

Black Magic's Leo -    Leo sired many litters for us. Everyone that met him wanted a dog just like him. He was a big, gorgeous dog who was absolutely the classic GSD.

Leo is the foundation for most of our lines. His golden cross was with Minime.  He was easily 120 lbs.